Daniel H. Pelletier, CPA – Principal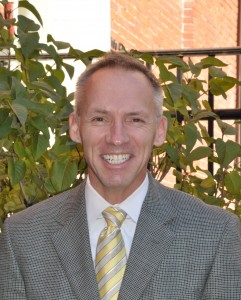 Dan provides general business and consulting advice to closely-held entrepreneurial and commercial businesses, and their owners, in various industries including construction contractors, industrial manufacturers, hospitality, real estate operators, clean energy and small tech developers. Services provided to clients include business financing, succession planning, corporate organization, transactional negotiations, and family business consulting. Dan also heads the firms audit and accounting services.
A native of Aroostook county, he moved to southern Maine to start a career in public accounting and has remained in Southern Maine since. Dan is a graduate of Husson College (1982) and Northern Maine Community College (1980). He is a member of various CPA societies including the Maine Society and American Society.
His hard-work ethics, learned while working for his father's small construction company as a teenager and through-out the college years, continues to impact, and inspire, his current management style and expectations. Dan has an extensive expertise in CPA services to the Construction Industry in Maine, working with many of Maine's various operators and owners, as general or specialty contractors, assisting them to build, manage and develop projects through-out Maine. In addition to servicing contractors, Dan assists clients with litigation support services, family estate management and other long term wealth planning objectives.
Dan is a Mainer in heart and soul. In addition and along with PCA's able staff, Dan continues to focus his efforts in assisting Maine people to manage their financial prosperity for their families and the future generations of Mainers. He has served Maine (and other New England) businesses for more than 30 years and has explored and lived Maine's natural beauty for more than half a century. Dan shares a home in Cape Elizabeth with his spouse, Patrick.
David Chase, CPA, MBA, MST – Principal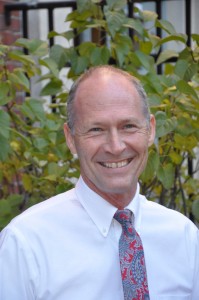 David has over 30 years of experience in public accounting helping individuals and closely-held businesses set and meet financial goals. He has extensive experience in advising owners through the various startup, growth, acquisition, and divestiture stages of their businesses. David's experience includes significant work in structuring transactions to optimize tax benefits.
David is a graduate of the University of New Hampshire, holds a Masters in Business Administration from the University of Southern Maine, and a Masters of Science in Taxation from Bentley College. David is a member of the American Institute of Certified Public Accountants, the Maine Society of CPA's, the Personal Financial Planning section of the AICPA, and the Tax section of the AICPA.
David lives in Cumberland with his wife Callie. They have recently been initiated as empty nesters, now that their three grown children are settling away from home.
Sanford "Jack" Prince, CPA – Principal

Jack joined Pelletier, Chase & Associates, LLC in 2015. Primarily, he supports PCA's tax services such as tax return preparation and compliance, tax planning and tax research.
Jack graduated from Husson University with a BS in Accounting, along with an M.B.A. degree (2013)
Prior to joining PCA, Jack spent over two years as a staff accountant at a CPA firm in Bangor, Maine. He has experience in individual and corporate taxation, auditing, and small business accounting services.
During his free time, Jack enjoys traveling, skiing, hiking, and spending time at the lake during the summer months.