Daniel H. Pelletier, CPA – Principal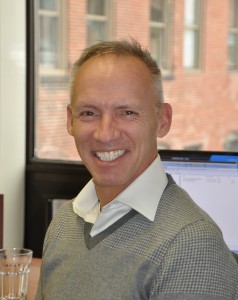 Dan provides general business and consulting advice to closely-held entrepreneurial and commercial businesses, and their owners, in various industries including construction contractors, industrial manufacturers, hospitality, real estate operators, clean energy and small tech developers. Services provided to clients include business financing, succession planning, corporate organization, transactional negotiations, and family business consulting. Dan also heads the firms audit and accounting services.
A native of Aroostook county, he moved to southern Maine to start a career in public accounting and has remained in Southern Maine since. Dan is a graduate of Husson College (1982) and Northern Maine Community College (1980). He is a member of various CPA societies including the Maine Society and American Society.
His hard-work ethics, learned while working for his father's small construction company as a teenager and through-out the college years, continues to impact, and inspire, his current management style and expectations. Dan has an extensive expertise in CPA services to the Construction Industry in Maine, working with many of Maine's various operators and owners, as general or specialty contractors, assisting them to build, manage and develop projects through-out Maine. In addition to servicing contractors, Dan assists clients with litigation support services, family estate management and other long term wealth planning objectives.
Dan is a Mainer in heart and soul. In addition and along with PCA's able staff, Dan continues to focus his efforts in assisting Maine people to manage their financial prosperity for their families and the future generations of Mainers. He has served Maine (and other New England) businesses for more than 25 years and has explored and lived Maine's natural beauty for more than half a century. Dan shares a home in Cape Elizabeth with his spouse, Patrick.
David Chase, CPA, MBA, MST – Principal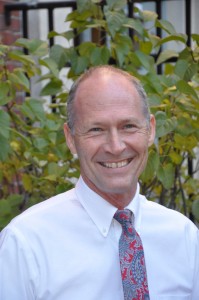 David has over 25 years of experience in public accounting helping individuals and closely-held businesses set and meet financial goals. He has extensive experience in advising owners through the various startup, growth, acquisition, and divestiture stages of their businesses. David's experience includes significant work in structuring transactions to optimize tax benefits.
David is a graduate of the University of New Hampshire, holds a Masters in Business Administration from the University of Southern Maine, and a Masters of Science in Taxation from Bentley College. David is a member of the American Institute of Certified Public Accountants, the Maine Society of CPA's, the Personal Financial Planning section of the AICPA, and the Tax section of the AICPA.
David lives in Cumberland with his wife Callie. They have recently been initiated as empty nesters, now that their three grown children are settling away from home.
Mary Margaret Taylor, CPA – Principal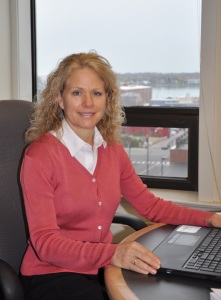 Mary Margaret has been with Pelletier, Chase & Associates LLC since 2003, becoming a principal in December 2009. She focuses most of her time working on issues faced by closely-held businesses and their owners including tax planning, estate tax concerns, business succession and valuations. Her clients are in a wide range of industries including construction contractors, alternative energy, manufacturing, technology, restaurants and professional service providers.
Mary Margaret has over 22 years of accounting and tax experience. She began her career serving clients of Deloitte & Touche (Orlando, FL office), while specializing in tax services. Before moving to Maine, she then took an opportunity to expand her career into the private sector as controller for a large specialty retailer headquartered in Winter Park, Florida, overseeing the accounting and general business needs of the company.
Mary Margaret graduated magna cum laude from Florida State University (1987) with a Masters in Accounting (with a designated Tax Specialization), and received her CPA certificate in 1988. She is a member of the American Institute of Certified Public Accountants.
Originally from Florida, she quickly discovered the pleasure of living in a four season state after taking a year-long sabbatical to travel around the world. From cycling and kayaking in the summer, to skiing in the winter, she makes the most of the outdoor lifestyle and the natural environment available in Maine. Mary Margaret relocated to Maine in 2003 to her sea-side community of Falmouth.
Deborah A Callahan, CPA, Manager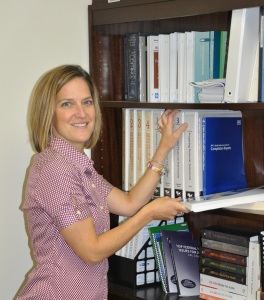 Deb is a member of the firm's audit and accounting services department. She manages and conducts audits, reviews and compilations for PCA clients who need published financial statements. Deb also provides accounting and consulting services to various businesses including construction contractors, hospitality establishments, and medical services.
Deb has over 20 years in the accounting industry. She began her CPA career with the Boston offices of KPMG Peat Marwick and Wolf & Company, P.C. She transitioned her career into private industry working as an analyst for AEW Capital Management (real estate investment group) and as controller of Westborough Bank, playing a key role as the bank converted from a savings and loan association to a publicly-traded company.
In addition to providing QuickBooks services to PCA clients, she has also taught QuickBooks and accounting for Gorham Adult Education and Lewiston Adult Education programs. She coaches and trains her clients and their staff on QuickBooks reporting, financial statement presentation and other issues, to help them become less dependent on out-sourcing.
Deb is a CPA (1994) and graduated magna cum laude from Assumption College (1993) in Worcester, Massachusetts with a Bachelor of Science in Accountancy. She is a member of the American Institute of Certified Public Accountants and a member of the Continuing Professional Education (CPE) Committee for the Maine Society of CPA's.
When Deb is not at the office, she enjoys running, photography, volunteering at her children's schools and spending time with her family. Deb grew up in Lewiston, Maine. She and her husband now live in Gorham with their three children, who are all active in many sports.
Sanford "Jack" Prince, Accountant

Jack joined Pelletier, Chase & Associates, LLC in 2015. Primarily, he supports PCA's tax services such as tax return preparation and compliance, tax planning and tax research.
Jack graduated from Husson University with a BS in Accounting, along with an M.B.A. degree (2013)
Prior to joining PCA, Jack spent over two years as a staff accountant at a CPA firm in Bangor, Maine. He has experience in individual and corporate taxation, auditing, and small business accounting services.
During his free time, Jack enjoys traveling, skiing, hiking, and spending time at the lake during the summer months.
Denise Fredette, CAP-OM,

Office Manager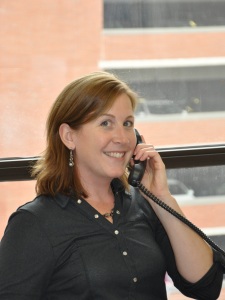 Denise is typically the first person to greet you when visiting our office. She has extensive administrative experience. She provides internal administrative support for PCA and manages the company's day-to-day office needs. She is proficient in the Microsoft Office software suite, Caseview, and QuickBooks Pro. She also offers notary services upon request.
Denise graduated with high honors from Casco Bay College, with an AS in Office Administration, and a concentration in Executive Administrative Assisting (1999). She is a Certified Administrative Professional with a specialty in Organizational Management (2004 – present), a designation that is awarded to her by the International Association of Administrative Professionals and reflects her commitment to her profession. She graduated summa cum laude from the University of Southern Maine with a BA in Social and Behavioral Sciences and a concentration in Counseling (2013).
Denise is a member of the International Association of Administrative Professionals and the National Notary Association.
In her free time, Denise is an avid hiker and backpacker and volunteers for the Appalachian Mountain Club: planning, organizing and leading trips and events.  She is a contributing writer for the Wilderness Matters Newsletter and also enjoys traveling, theater and cooking. Denise resides in the beautiful Sebago Lake region of Maine with her husband and their two dogs.